Construction on 45 add another hour or three to your commute? Rather than stewing in silence, check out these 4 Houston-based podcasts to add some chill discussions about art or soothing music to make the drive a bit more enlightening.
Encore Houston is a weekly show featuring a concert recording from a local ensemble or performance organization in Houston. Each episode features the concert and brief commentary from host Joshua Zinn, with a preview of an upcoming performance by the featured organization at the end of the program.
2. Inkwell: A Podcast by Tintero Projects & Inprint
Join writers, educators, activists, and founders of Tintero Projects Jasminne and Lupe Mendez, as they work with Inprint, a 30+ year old nonprofit literary arts organization in Houston, Texas, to host a literary podcast for anyone engaged in the world of reading and writing. With their energy, wit, and fresh perspective, Jasminne and Lupe will interview writers (established as well as emerging) from across the United States on what it's like to "ink well" in this day and age.



artists of HOUSTON podcast is hosted by Rhonda Lanclos, an artist located in Winter Street studio 18 within the Sawyer Yards Arts complex near downtown Houston. The Sawyer Yards Arts complex is one of the largest concentrated areas of artists in the US that opens its doors every second Saturday between 12-5. This podcast will feature Sawyer Yards' artists and many other artists living and working in H-town!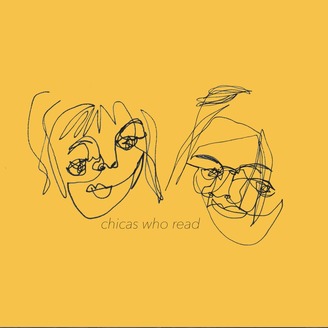 Chicas Joselin and Jessica discuss texts and film through the perspective of a History major and an Artist. The objective is to invoke dialogue and share ideas that they find interesting, including conversations surrounding Roma and Aristotle and Dante Discover the Secrets of the Universe thus far.